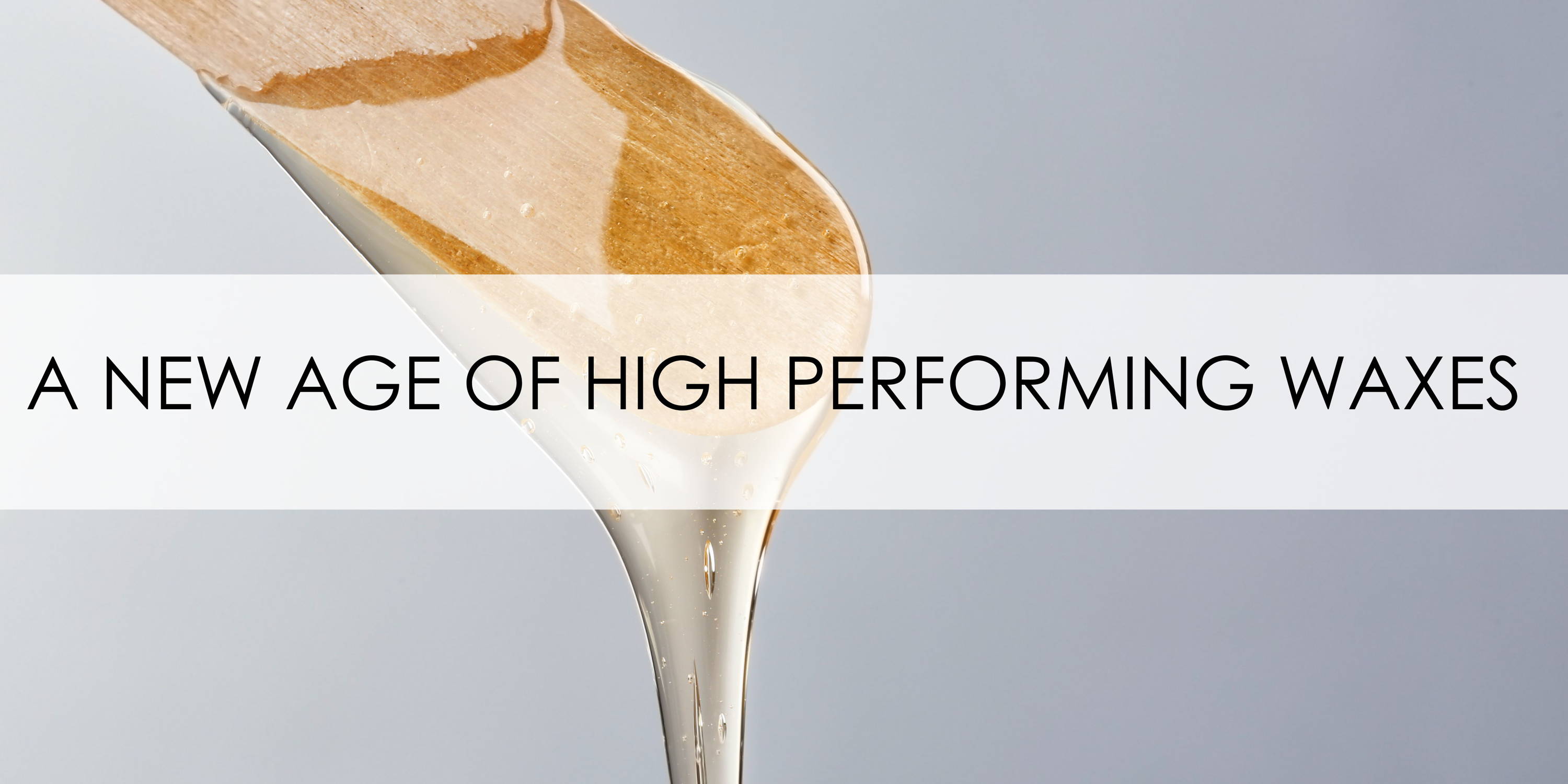 Hard and soft wax are two commonly used wax types for professional hair removal. Both wax types have distinct characteristics that come with individual benefits and challenges. In recent years, there have been many advancements in wax ingredient technology, bringing us a new age of more versatile, high performing waxes. As a trusted industry leader, WAXBARE wax utilizes the latest cutting edge ingredient technology, producing wax products that are superior in quality and functionality. Maybe you are new to waxing and are just beginning your search, or you have been waxing for some time, but aren't completely satisfied with what you currently use. With so many wax types on the market today, how do you decide what is best to use?

Hard Wax Benefits:
Traditionally, hard wax, also known as strip-less depilatory wax, is recommended for smaller, more sensitive areas such as the face or bikini area. Its' gained increasing popularity over the years for its ability to cling to hair without damaging or sticking to the skin. Hard wax is simple to apply without the need to use fabric application strips for removal. It typically comes in the form of wax beads or melts making it convenient to refill the wax pot in between services.

Common Hard Wax Complaints:

Though hard wax is a popular choice among many users, it also can have some challenges. Some hard waxes have a tendency to get brittle and break when applied too thin or left to set on skin for too long before removing. Many hard waxes lack the ability to grasp ultra fine hair and are formulated for medium to coarse hair. Hard wax also tends to lay thicker than soft wax. This requires the use of more product per service, making it costly to use for larger areas. Furthermore, thick application takes extra time for wax to cool and harden before it can be removed, making it less time efficient than its closest wax type competitor, soft wax.
Soft Wax Benefits:
Soft wax is recommended for larger areas such as the legs, chest or back. Soft wax can be removed immediately after application with the use of pellon or muslin fabric strips. Soft wax users appreciate the cost effectiveness and time efficiency that comes with being able to apply wax very thin to larger areas at a time.
Common Soft Wax Complaints:
Though soft wax can be time and cost efficient, it has challenges and inconsistencies when it comes to performance on various hair and skin types. Soft wax also has a reputation of leaving sticky residue behind, causing more skin irritation and post wax bumps than when hard wax is used.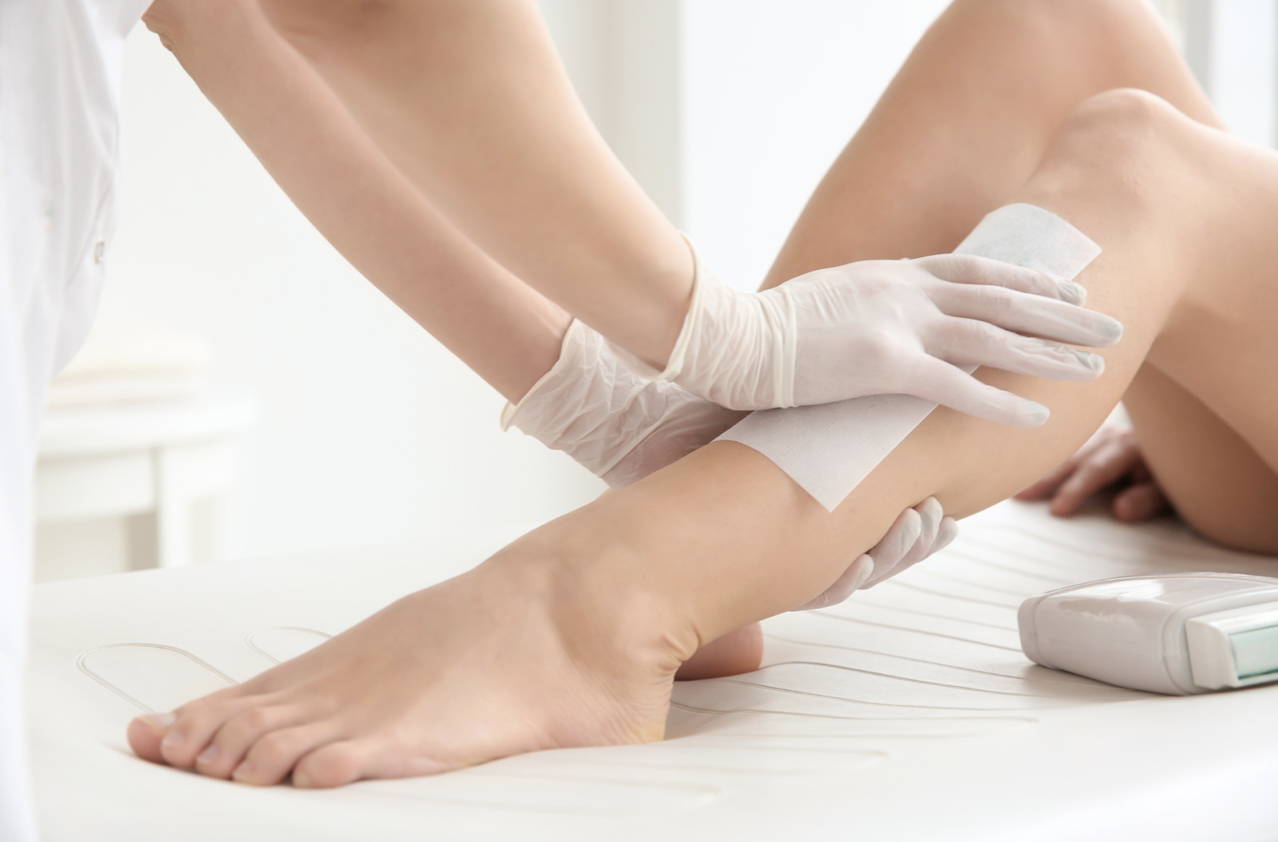 The WAXBARE difference:
Waxbare wax aims to be the most trusted source in functional waxing products and resources by providing local waxing salons, estheticians and waxers with highest quality products and education.

We are committed to utilizing the latest ingredient technology to create innovative, high performing wax products that are versatile, reliable and affordable.
If you have been in search of a single wax that can do it all, Coral is the wax you have been waiting for. A favorite among our experienced professional waxers, this wax is truly one of a kind. It effectively removes all hair types, from the finest peach fuzz to the most coarse, hormonal hair, while being gentle on the skin.
Coral has a fascinating flexibility that allows it to lay long, thin wax strips simultaneously, without getting brittle or breaking upon removal.
The versatile performance of this wax that makes it effective for removing ALL hair types is its well crafted ingredient design. Coral is
made with high quality resin and is combined with a unique blend of ethylene copolymer. This exclusive Waxbare Wax formula is a low temperature hard wax making it safe to use on even the most sensitive skin.
When first trying Coral, new waxers may experience a little learning curve because it does not perform like traditional hard waxes. Due to the nature of the ingredients that gives this wax such amazing flexibility and versatility, it is essential for proper application technique and temperature settings to be used. Temperature awareness and technique are a safety necessity for every wax, but are crucial for Coral's optimal performance. Once you experience what this wax is capable of, you won't want to use anything else!
Coconut, Lilac and Crystal Clear:
If you are a new waxer, someone who doesn't wax often, or someone who is still having challenges with applying application strips with defined edges, you might prefer a more traditional hard wax. Waxbare's Coconut, Lilac and Crystal Clear wax are hard waxes that use the most up to date polymer "shrink wrap" technology with flexibility that allows for full body waxing services. Hypoallergenic, vegan and cruelty free, all three of these functional waxes are made using Polycyclopentadiene, which is the highest quality of synthetic resin available for depilatory wax.
Lilac was created for the wax user who wants quality ingredients with a little added shimmer but no added fragrance. Though the scent additives we use in Coconut are hypoallergenic, some clients prefer not having any smells at all in their treatment space. Lilac is known for its captivating opalescent color. It has a similar polycyclopentadiene base as both Coconut and Crystal Clear which allows it to function well for all hair and skin types.
Crystal Clear was created for the clean label, ingredient minimalist. This formula contains nothing but the necessary ingredients for effective hair removal. It does not contain any color or scent additives and can be used on all hair and skin types. Due to the simplicity of its ingredient formulation, Crystal Clear can be customized with color, glitter or scent wax molds for the waxer that likes to change things up on occasion.
What Determines Quality Wax Performance?
Wax type performance can vary among waxers for a number of reasons.
Common Reasons For Poor Wax Performance:
Poor ingredient quality - not all waxes are created equal. Some manufactures may source lower quality resin or filler ingredients to produce a cheaper product that looks good on the label but does not perform as it promises.
Wax being used is designed for a specific hair or skin type - Some waxes are formulated to work specifically on one hair or skin type. For example, a wax that is designed for genital waxing or for coarse hair may not work well at removing softer hair on the face. Or, a wax designed for sensitive skin may lack the ability to grasp coarse hair.
Improper temperature setting - Every wax has a recommended or "ideal" temperature setting. If wax is too cool, it may not spread efficiently or remove hair effectively. If wax is too warm, not only does it increase risk of irritating skin, it can also destroy the integrity of wax ingredients, reducing effectiveness and causing more challenges upon removal.
Poor application technique - Most hard waxes perform best when a firm and consistent pressure is used while spreading the wax. This ensures that the wax makes full contact to the skin, grasping completely around the hair which will prevent breakage upon removal. Practicing wax control keeps the wax area clean and assists with creating even strips that have well defined edges, allowing for effortless removal.
Poor Quality or Misuse of Prep Products - Some product ingredients can cause skin irritation which can create reactions before the waxing service even begins. In addition to having a negative impact on skin condition, certain ingredients may leave an undesirable residue on the skin, making it challenging for wax to properly adhere to hair.
Whether you purchase wax from Waxbare or another brand, we want to ensure you set yourself up for the best outcome when providing a waxing service.
Tips for Optimal Waxing Results
1. Always read package instructions before using and check for temperature setting recommendations.
2. Use quality wax preparation and aftercare products.Waxbare's The Line Up features gentle, alcohol free, botanical based wax support products that leave the skin nourished and in optimal condition for waxing.
3. Make sure you allow yourself time to test new wax on yourself to see how it performs, before trying it out on a client.

4. Select waxes you look forward to using that can meet all your needs and preferences.

Choosing to work with soft or hard wax is a personal preference. Once you have made a decision to try a new wax, confirm you are giving it the best performance scenario by following manufacture recommendations. Make sure you give yourself ample time to see how the wax performs by trying it first. Once you have done your research and given the wax a fair trial to determine if it meets all preferences, you can feel confident in your decision to continue using a wax or move on to a new wax that is better suited for your needs.